Shangrilah Alpaca Shop
We have a range of Australian Alpacas For Sale at our Shangrilah Alpaca Stud.
Please browse the categories below, contact us for further details.
Back to all shop categories
Guardians And Pets
We always have a range of animals, mostly wethers, available for sale as pets or guardians. Please find a selection below. As alpacas are herd animals, they can sometimes fret and become stressed, at worst, resulting in health issues, if not with other alpaca; therefore if you do not already have any alpaca, we will only sell pets and guardians in pairs or more. A discount will be given to listed prices if this is the case, indeed for any multiple purchases of pets and guardians.
Alpacas are very effective guardians for some other types of livestock. We initially purchased our first 2 alpacas (wethers) to guard our lambs. We had been losing some to foxes, along with some of our chooks, ducks and geese. Once we brought the "wether men" home, we never lost another lamb. Furthermore, now that we have alpacas surrounding all the areas in which our birds live, we do not feel the need to lock the birds up at night, and have subsequently suffered no further losses to foxes or some of the wild birds that used to prey on our smaller domestic birds.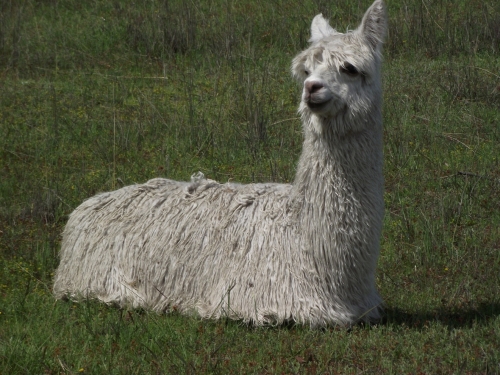 Eucalyptus
Colour:
solid white
Description:
SOLD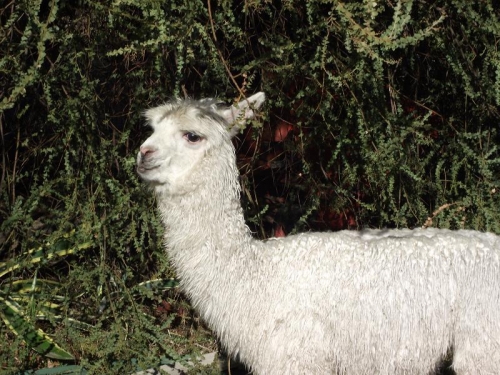 Isaac
Colour:
solid white
Price:
$350
Description:
A very lustrous BC1, Isaac is a stocky young boy.
SOLD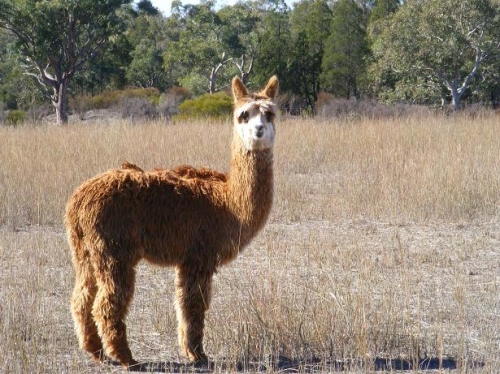 Maricanchi
Colour:
dark fawn
Price:
$350
Description:
Maricanchi is 6 months old and recently weaned.He has a particularly lustrous fleece and is an F1.
SOLD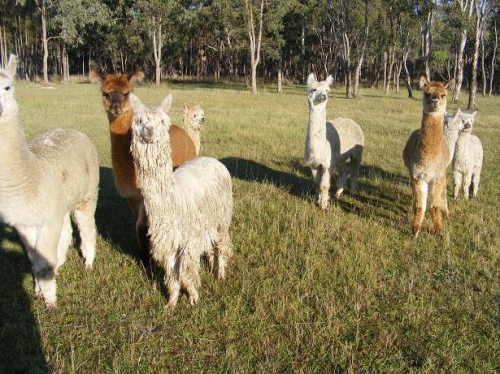 wether men
Description:
These are some of our wethers, and wethers to be. Suitable as pets and guardians.