Shangrilah Alpaca Shop
We have a range of Australian Alpacas For Sale at our Shangrilah Alpaca Stud.
Please browse the categories below, contact us for further details.
Back to all shop categories
Stud Services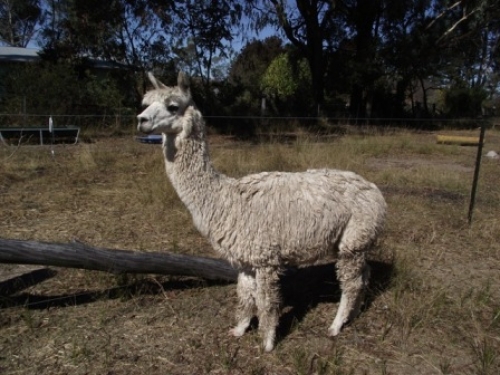 Cedar House Excalibar 2
IAR:
28135
Colour:
light fawn
DOB:
February 18th 2008
Sire:
Peruvian Senator
Dam:
Peruvian Summer Haze
Price:
$770
Description:
Excalibar is now reaching his senior years but remains a suri male with a proud presence who still loves to work.He started life with a fine micron fleece and remained so until recent years, with impressive fleece stats.In his younger days he was awarded ribbons at both Royal and National levels. He still has very good fleece cover for his age and pases this trait on to his progeny, along with finess and lustre.We are very pleased with the progeny he has produced since joining our herd. Excalibar is a large framed male with very good conformation. Although registered light fawn he now appears white, and could be used in either a white or coloured suri breeding programme. Excal is homozygous.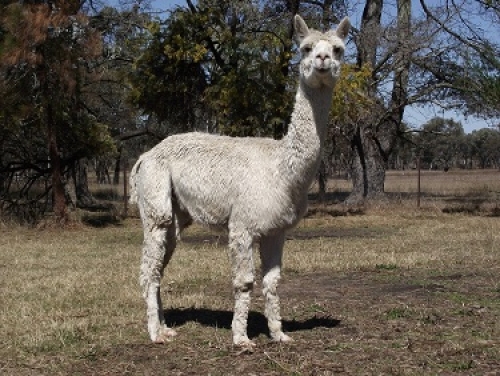 Cedar House Moonflute
IAR:
62313
Colour:
solid white
DOB:
May 20th 2002
Sire:
Peruvian Amador
Dam:
Cedar House Mirrabelle
Price:
$880
Description:
Moonflute is a striking homozygous suri male with excellent conformation, a large robust frame and strong macho presence. He has clasic suri genetics with Amador as his sire and Senator his maternal grandsire, he is full brother to Cedar House Sensational,who needs no introduction to serious suri breeders. Some of Moonflute' s progeny are now being awarded in the show ring. Along with our partners in the Alcazar Suri stud, we were so impresed with one of Moonies sons,epecially his superbly locked and dense fleece, a common characteristic of Moonflute progeny, his son Beowulf, has now been certified and joins the line up of stud males in our Alcazar herd.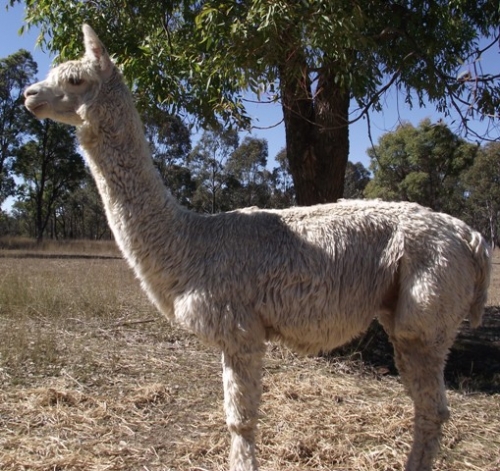 Ridge Gully The Duke of Ridge Gully
IAR:
36595
Colour:
white
DOB:
March 23rd 2002
Sire:
ILR Pperuvian Amador
Dam:
Ridge Gully Allian (imported)
Fleece Stats:
fleece stats coming
Price:
$660 (inc gst)
Description:
Duke is coowned with Grayleigh Alpacas and we now offer him for outside mating services. Duke is a well built robust male with a strong macho presence. Although he is now over 10 years old and his fleece is no longer fine,it certainly was in his earlier days. Duke was shown as a junior and intermediate quite extensively and has a collection of ribbons under his belt, which include several blue and broad ribbons. At 10 years of age he still exhibits the suri hallmark of lustre and has clearly defined independant locking. His sire needs no introduction and his dam is from a line of consistently fine animals who generally stay fine beyond the first fleece and with good SD's, his dam's line also offers access to some uncommon genetics.
Duke is currently being tested for homozygosity with some of our huacayas and we anticipate that he will prove to be homozygous.
Although Duke is not registered solid white, we have been unable to find any spots or signs of colour anywhere on him.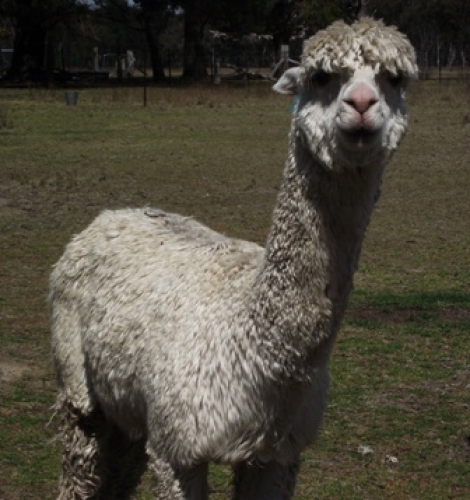 Surilana Donaldo
IAR:
136110
Colour:
solid white
DOB:
September 26th 2007
Sire:
Surilana Odin
Dam:
Surilana Donella De Allianza
Fleece Stats:
2013 ( at 6 years) FD:27.1 SD 5.5 CV 20.2 CF 130
Price:
$990 inc gst
Description:
Previous fleece stats 2012:FD 22.6 SD 5.3 CV 23.6 CF 90.7 2010:FD 22.2 SD 4.13 CV 18.6 CF 97.7
Donaldo is the premier white suri stud male in our Shangrilah herd and is coowned with Ian and Angela Preuss of Surilana Alpacas. He was extensively shown in his second fleece and was awarded each time he went into the ring and is a multiple champion, including at both National and Royal level.His show fleece was also awarded supreme and champion in fleece classes. A number of his progeny have also been awarded in fleece classes and he is consistently producing cria with gorgeous lustrous fleeces which are very often greasy. His grand sire is the much acclaimed Surilana Icalon. Discounts apply for mutliple matings.