Welcome to Shangrilah Alpacas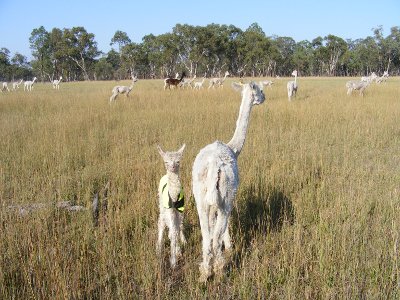 Welcome to Shangrilah, an Alpaca Stud devoted to breeding white suri.
We set up this website to share:
Shangrilah Alpaca Stud is located in Northern NSW, Australia. It is run by David Cooper and Deborah Smith. Please have a look through our site and Contact Us if you have any questions.
We also co-own the Alcazar Suri Stud. Visit the Shangrilah News and Info page to find out more about the Alcazar herd of beautiful white suris.